The last couple of years have been testing times for the Saudi Arabian economy. Middle East's "Desert Kingdom" has relied exclusively upon its oil revenues, which historically accounted for 93% of its export earnings. But oil prices crashed over the past three years – policies pursued by Prince Mohammad bin Salman (MbS) contributed in no small measure.
From 2014 to 2016, there was a 70% decline in oil prices, with West Texas Intermediate (WTI) benchmark falling from $115 per barrel to around $33; it currently trades at around $55. Saudi growth rate has thus plummeted by over 85%, from 11.4% in 2003 to a mere 1.7% in 2016 – forcing the kingdom to deficit financing. Challenge staring the policy makers was now obvious.
Though, Saudi Arabia has the world's second-largest proven oil reserves of 266 billion barrels, according to OPEC, and these reserves are expected to last for another 70 years. But the dream could continue, only if the production rate of 10.2 million barrels per day is maintained. Vision 2030 is thus a belated attempt by the kingdom to move away from its sole reliance on the black gold.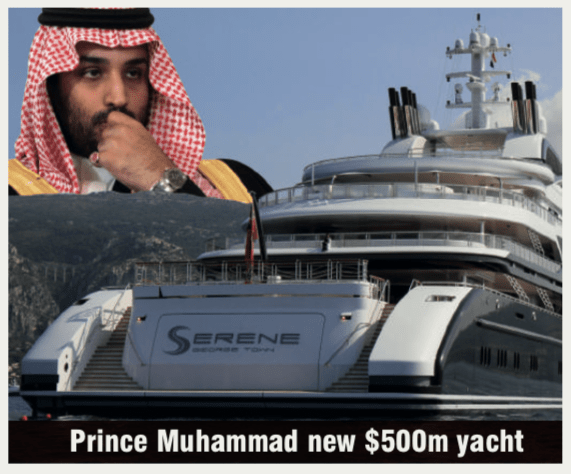 Kingdom's 21st century challenges are compounded by its historical baggage. From 1930's onwards, it has relied on persuading the population to support the House of Saud, by offering a "cradle to grave nanny state". Royalty ensured loyalty, through high subsidies, undeserved salaries, cheap fuel, low utility costs along with very low levels of taxes.
And to top that all, the generous kingdom provided hordes of immigrant labor from India, Pakistan, Bangladesh and other countries in the region to do jobs that Saudis either do not deem fit for themselves or cannot learn.
UAE, its junior GCC partner, by contrast, has been working on this policy for decades (currently 71% of its economy is based on non-oil revenues – thanks to the amazing brain waves emerging from the tiny Dubai) Saudi Arabia by contrast, with no other alternative sources of finance, saw its forex reserves depleted by a whopping $150 billion in 2014 and $115 billion in 2015.
The country witnessed a budget deficit of 16.6% of GDP in 2016, increasing from 15.8% in 2015. By contrast, in 2012 Saudi Arabia had a budget surplus of 13%. Saudi Arabia has a very young population with over 65% under the age of 25. Many of these men and women are unemployed creating restlessness amongst the youth.
Read more: Saudi Arabia to launch tourist visas by next year
Furthermore, while Saudi labor law gives women right to do the same job as men, only 16 percent of women work, due to the strict requirements on employers when they employ women. Most work in the public sector as teachers in girl schools.
The law stipulates that the 'Shariah' be followed including the physical separation of the sexes. Employers have also been recommended that women should be given jobs that suit 'women's nature.' All this may start to change – at least this is what Prince Mohammad Bin Salman aims.
Vision 2030: Saudi map of transformation for the 21st Century
On April 25th 2016, Crown Prince Muhammad bin Salman bin Abdul Aziz Al–Saud introduced Vision 2030 with much fanfare. It was described as the blueprint document, which articulates the long-term aspirations of the Kingdom of Saudi Arabia. Vision sets out the steps that will be undertaken to keep Saudi Arabia as a powerhouse in the Arab world, without the need to rely exclusively on its oil wealth.
It envisages a rise in non-oil revenues from the current $45 bn to $260 bn by 2030 – to reach 50% of non-oil GDP. Vision 2030 is built around three key themes: a vibrant society, thriving economy and an ambitious nation. The roadmap outlines a number of tangible goals under each theme to be achieved in the next decade. However, at the crux of it is the thriving economy. This has three essential economic prongs:
Fiscal reform
Portfolio management
Economic growth
Necessary economic reforms needed under Vision 2030
Fiscal Reform: Increase government fees, introducing VAT, reduce state subsidies and public employee salaries and privatization of state entities.
Portfolio Investment: Build a diversified investment portfolio to generate high investment returns. The money from the release of five percent shares for Saudi Aramco's initial public offering will be used to restructure the Saudi Public Investment Fund to make it the largest in the world with over $2 trillion in funds.
Read more: Saudi Arabia raises temperature against Iran
Increase Economic Growth: It will focus on nine sectors which can generate major growth for the economy including: renewable energy, advanced manufacturing, mining and metals, retail and wholesale trade, healthcare, finance, tourism and hospitality and infrastructure construction and transport.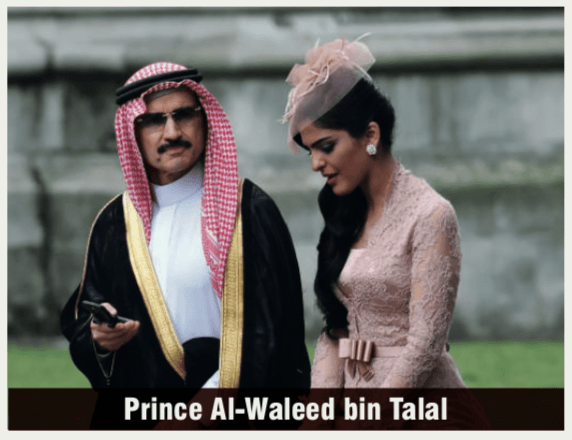 Jobs in the non-oil sector for over 6 million Saudis expected to join the labor force including women. The government has increased incentives and sanctions on companies to encourage them to use more local labor. Companies are also being given bonus incentives for employing women. The ambitious goal is that by 2030, 30% of the workforce will be women.
Already some cuts have started as fiscal austerity measures have been adopted with public sector salaries reduced, removal of the 13th-month salary for the public sector, state subsidies for electricity, water and petrol have been slashed.
Vision 2030: Glittering city of NEOM
Saudi vision assigns numbers, often precise to decimals, to most goals; it stipulates that FDI must rise from its current 3.8% to at least global average of 5.7%. But Crown Prince Mohammad is aware that Saudi Arabia must also ensure internal stability to attract foreign direct investment necessary for the country's ambitions. Vision 2030 hence acknowledges the importance of necessary social reforms – job creation, woman empowerment, deradicalization – that are part and parcel of achieving its overall goals.
Implement the 'Vibrant Society' theme through Social Reforms to bring Saudi Arabia into the 21st Century
It therefore elucidates on the socioeconomic, structural and geopolitical challenges that the country faces and Crown Prince Mohammad has himself stated that it will focus on Saudi Arabia becoming a 'vibrant and moderate state.' The Crown Prince was personally involved in the Future Investment Initiative conference, conducted, in the third week of October 2017, in Jeddah.
The highlight of the conference was the announcement of "NEOM" city – at the cost of $500 billion, mostly from the Saudi sovereign fund, beefed up with local and international investments. This huge industrial zone, spanning over 26,000 km, on the border of Jordan, Israel and Egypt.
In a country where change is usually done at a glacial speed, Crown Prince Mohammad has announced a number of 'startling' changes on the social front. In September, the ban on women driving was removed. From June 2018, women will be able to drive on the roads of Desert Kingdom. This was an important step to make it easier for women to go to their workplaces.
An improvement in employment opportunities for women was also a necessary requirement to achieve the otherwise seemingly unrealistic goals envisioned in the highly ambitious vision. Prince recently also declared that women muftis can issue fatwas. To help improve the entertainment revenues to 6% of the GDP, that is a part of the vision, the cinema ban has also been lifted.
Read more: Why Saudi Arabia allowed women into sports stadiums?
Success of the Program
Prince Mohammad Bin Salman, nicknamed across the world as MBS, is the key strategist behind this plan in shaping the economic outlook of the Kingdom. Critics claim that it is one of many plans that are being undertaken by the Prince in an attempt to burnish his credentials; which are direly needed after Saudi Arabia's continuing fiasco in Yemen.
Foreign policy adventures by Saudi Arabia under Prince MBS, have so far been a series of disasters. These started with the Yemen campaign, in March 2015, with Prince as Defense Minister, in which over 10,000 Yemenis are feared dead.
Other potential imbroglios include Saudi support to the rebels in the Syrian civil war and an internationally reviled blockade against Qatar. In December 2015, a leaked German intelligence report described "MBS" as a 'political gambler who is destabilizing the Arab world through proxy wars'.
Internationally acclaimed publication, The Economist, has criticized the Prince for his indecisiveness on the location for the listing of Saudi Aramco's IPO, being talked about for months now. The latest chatter is that there may be a private placement of 5% with Chinese names and some involvement of Tadawul, the small Saudi bourse. Such an action, if true, would destroy the valuation estimates, $1-2 trillion, that are being placed on the company.
Things haven't been much better for the Prince on the economic front. In 2015, he was also responsible for the idea that a massive increase in oil production should be undertaken by OPEC, in order to put newly emerging shale producers, mostly in the United States, out of business.
It drastically reduced oil revenues and finally by November 2016, the Saudis gave up and persuaded OPEC, and Russia to reduce production again to increase oil prices. Subsequently, production was cut by 1.7 trillion barrels per day. And even with marginally improved prices "Shale Producers" of United States have recovered significantly.
Read more: Saudi Arabia grants citizenship to robot "Sophia"
The crown prince also needs to be careful that he does not threaten the 'stable' system in which support for the House of Saud was underpinned by the clerics, for the past eight decades. But recent changes, even if they are not directly targeting Wahabi clergy, may lead to their insecurity – and panic reactions. Internal stability is especially risky at a time when subsidies are being cut, and benefits reduced for the public.
In 2011, when Arab spring revolutions rocked the region, King Abdullah gave out $39 billion to the public. World has yet to see the effects of the sudden anti-corruption drive launched by Prince MBS, in November- literally a couple of hours after the anti-corruption committee was set up by the King.
MBS's crackdown – first ever of its kind in Kingdom's history – in which ministers and princes have been arrested, ostensibly to improve transparency and accountability and encourage outside investment in the country has sent shock waves across the world.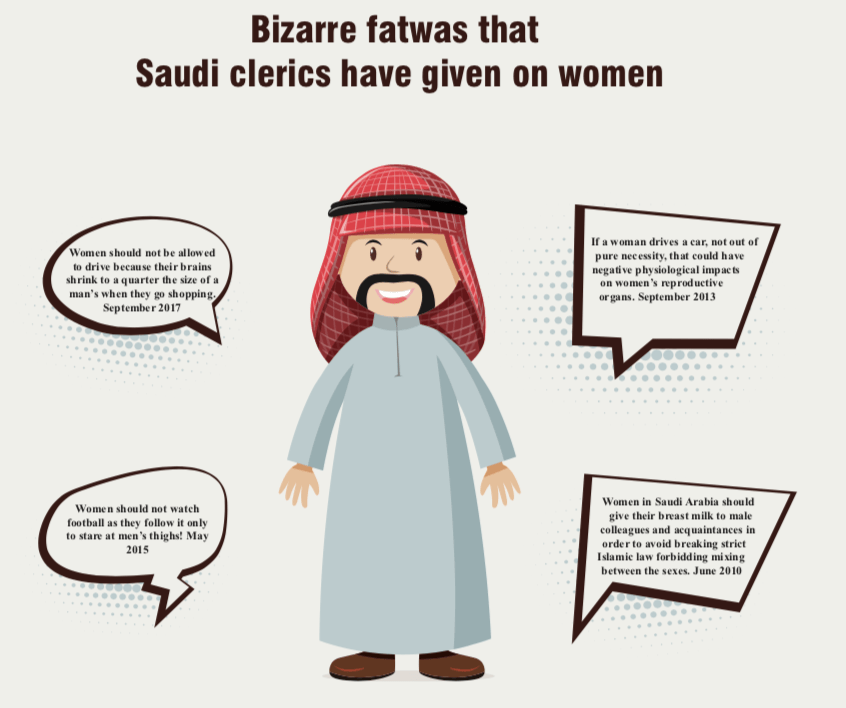 Saudi and local GCC bourses, and corporate boardrooms from Doha to London were jolted negatively by the countrywide sweep of the rich and powerful corporate Saudi elite, including the outspoken Prince Al-Waleed bin Talal and several media executives.
Furthermore, in an environment where the traditional 'social contract' by the Saudi state is being taken away from the population the excesses committed by the House of Saud Princes are being watched carefully.
Hours after it was made public that the state budgets would be slashed and pay cuts would be enforced, the internet was suddenly full of pictures of "Serene", the Prince MBS's new $550 million yacht – one of the most expensive luxury boat in the world. Prince Mohammad bin Salman bought the 440ft yacht from a Russain tycoon, after he spotted it floating off the coast in the south of France.
Read more: Saudi Arabia to build $500 billion city in desert
It's too early to predict, whether these changes being implemented, by MBS, in Saudi Arabia will lead to a new era of swanky future, radiating from "NEOM" or will turn out to be the glasnost/perestroika of the Soviet Union that led to its ultimate disintegration. Future of the Desert Kingdom and its Prince, MBS, both are at crossroads. Rumors abound that suggest that by the time these pages, of GVS are read, MBS may be the King of Saudi Arabia. We wish him well!
Najma Minhas is Managing Editor of Global Village Space. She has previously worked as a management consultant with National Economic Research Associates in New York, with Lehman Brothers in London and Standard Chartered Bank in Pakistan. She has studied at Columbia University, New York and London School of Economics & Political Science.