During his second visit to China in October 2019, PM Imran Khan had declared that CPEC phase-2 was the next big game and it will focus on industrialization, agriculture and socio-economic development with particular emphasis on Special Economic Zones (SEZ) creating jobs, growth and exports.
First week of January 2020 saw him unleashing that gargantuan dream. On Friday, 3rd January, he did the ground-breaking ceremony of Pakistan's first prioritized CPEC special economic zone, Allama Iqbal Industrial City, near Faisalabad.
Khan was accompanied with key members of his cabinet including Asad Umar, Planning and Development Minister, Razak Dawood, Commerce Minister, Zubair Gillani, Chairman Board of Investment and his political wizard and trouble shooter, Jehangir Khan Tareen nicknamed JKT, who had first launched the idea of "Public Private Partnership" (PPP) for rapid industrialization in Punjab almost twenty years ago.
Chinese Consul General, Lahore was present with his team. FIEDMC's dynamic Chairman Mian Kashif Ashfaq briefed them all. Faisalabad Industrial & Economic Development Company (FIEDMC) is a Public Private Partnership (PPP) entity between the Punjab government and the Faisalabad business community.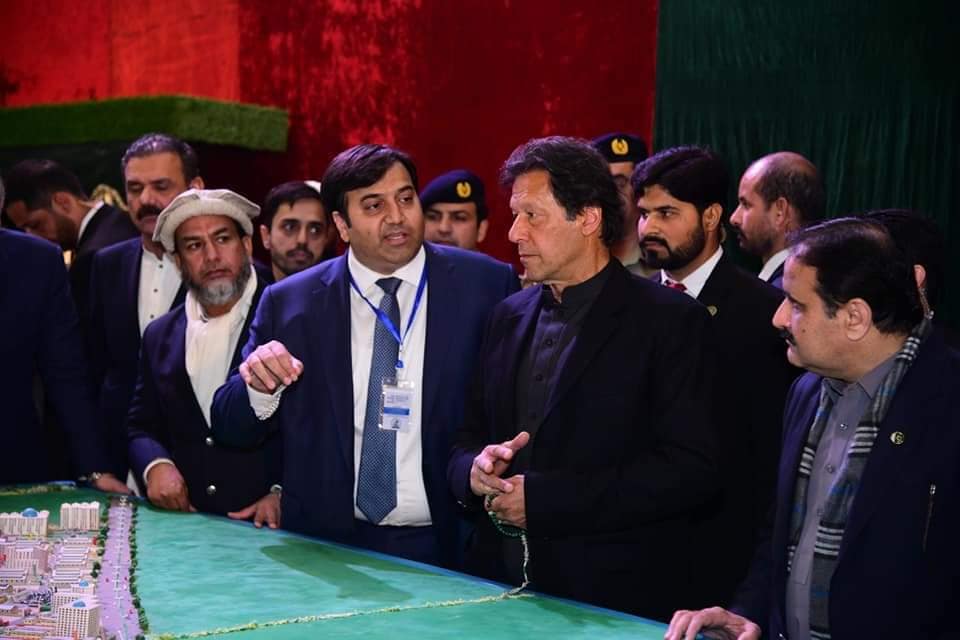 It was set up in 2004 as a public listed company established by the Government of Punjab. JKT, as mentioned above, was the one who came up with the idea, as "Adviser to CM Punjab on Special Initiatives".
He first helped launch PIEDMC (Punjab Investment Economic Development Management Company), prompting Faisalabad business community to demand a separate entity in its area; leading to FIEDMC.
Mian Kashif, Chairman FIEDMC, briefed the prime minister about the timeline and significance of the project that is expected to create around 350,000 job opportunities during the next five years and is in line with the prime minister's vision of creating 10 million jobs through Public Private Partnership.
Read more: Captain's premature congratulations to his economic team
FIEDMC has also set a 25 percent quota of employing local labor for the SEZ. It is estimated that the project will attract over Rs 360 billion, out of which almost $1bn is in the form of FDI. Mian Kashif highlighted the urgent need to focus on the development of more Special Economic Zones following the same pattern as being conceived by FIEDMC.
He pointed out that such projects have the potential of enhancing the country's exports by $ 1 to $1.5 billion per annum in the short run alongside a comprehensive and effectively designed strategy specifically tailored to meet Pakistan's exporting shortcomings.
Not forgetting his "10 Billion Tree Tsunami" promise, the PM also planted a sapling at the project site sending a message that industrialization will not come at the cost of the environment. FIEDMC has also promised that they will plant over 500,000 trees in the Allama Iqbal Industrial City in the next 5 years.
The creation of special economic zones by Pakistan is motivated by the multiple desires to attract foreign direct investment (FDI), employment generation, skill development, transfer of technology and indigenous wealth creation
Strategically located on Motorway M4 at Sahianwala Interchange, Allama Iqbal Industrial City of Faisalabad is the first Prioritized CPEC Special Economic Zone in Pakistan planned over 3200 acres.
The first phase of the project will be completed by 2021, leading to a second phase (2500 acres SEZ), in Toba Tek Singh. So far, the Allama Iqbal Industrial City has become the first such zone to reach the stage of ground-breaking.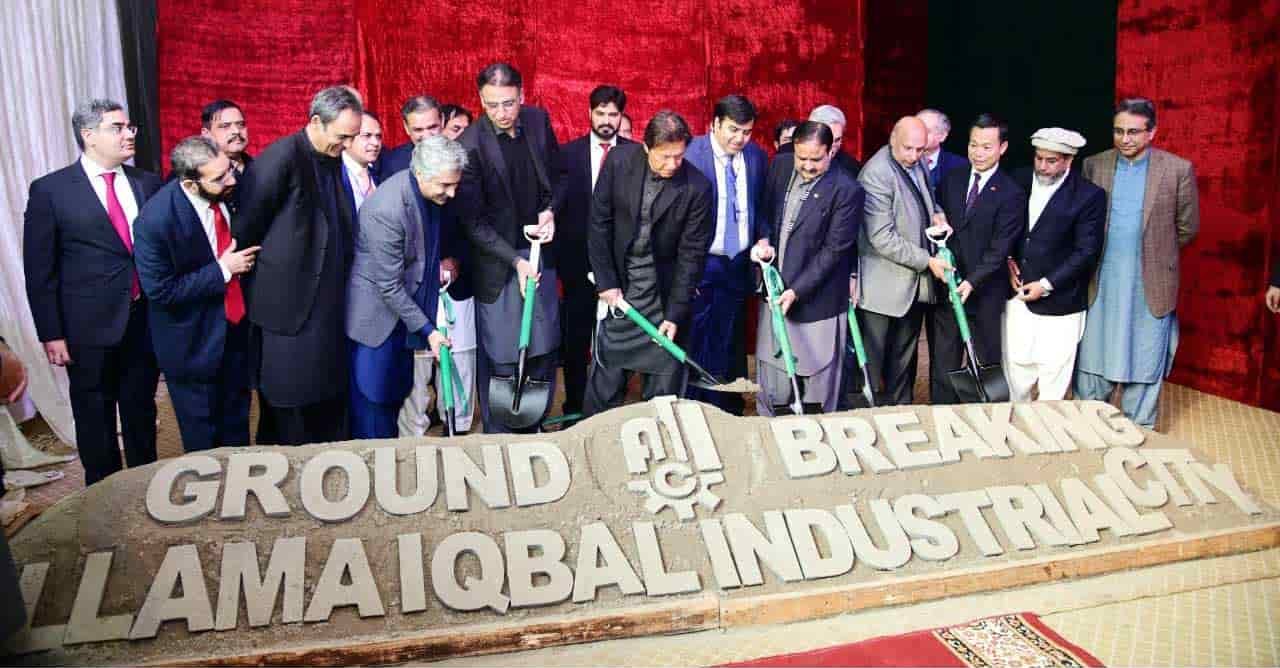 It is a significant breakthrough on the part of FIEDMC because Chinese diplomats, government officials, and corporate executives were quietly complaining to the government in Islamabad that Pakistani institutions and businesses are not geared to benefit from large initiatives.
At the core is the idea of "industrial relocation" from China to key centers in Pakistan – but FIEDMC also envisions an industrial relocation from congested inner cities to these new SEZs.
Read more: Why Insurance Industry has not prospered in Pakistan: CEO UBL Insurers
In total, nine Special Economic Zones are under the China Pakistan Economic Corridor (CPEC) Industrial Cooperation Framework.
Out of these, three have been declared as Prioritized Special Economic Zones by the governments of Pakistan and China, including the Allama Iqbal Industrial City of Faisalabad, Rashakai SEZ in KP, and Dhabajee SEZ, near Karachi, Sindh.
The latter two are expected to be launched later this year. Given PM Khan's deep interest in the subject, the inauguration of Allama Iqbal Industrial City (AIIC) will increase pressure on the management of the other zones.
GVS Report on Special Economic Zones (SEZs):
This report, in the pages that follow, examines the concept of Special Economic Zones (SEZs), how they started, and what could be their relevance to Pakistan's need for rapid industrialization.
We analyze the opportunities presented by China's policy of Industrial Relocation, concept of Public Private Partnership and Punjab's Industrial Policy in place to facilitate the Public Private Partnership.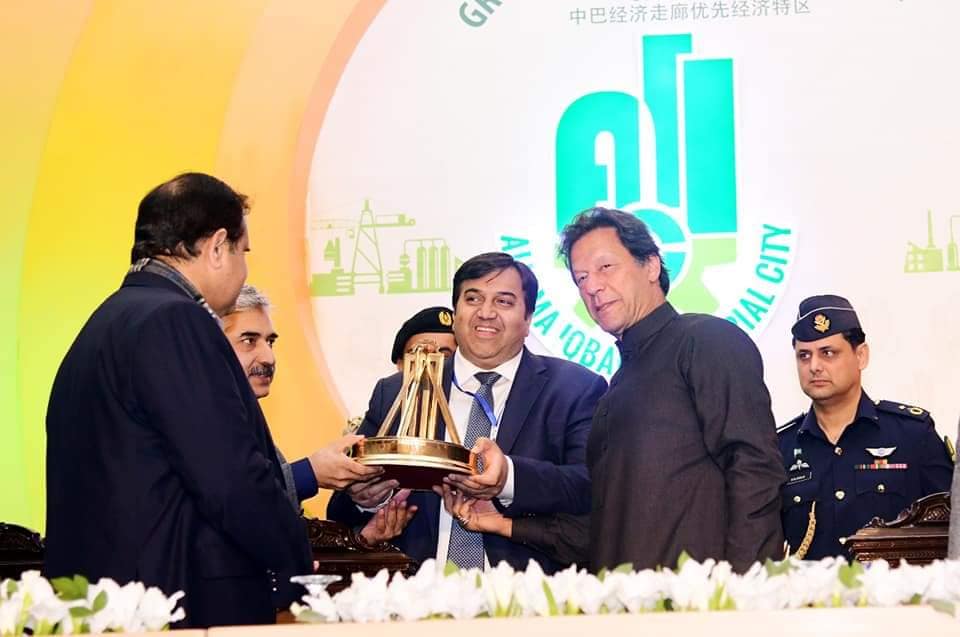 We outline how SEZs are set up throughout the world as concentrated areas in which governments provide incentives to companies – local and international – to focus on manufacturing and production in sectors the governments need to promote.
Government objectives include increased trade, increased investment, job creation, and effective administration. Businesses are encouraged to set up in the zone through incentivized financial policies. These policies typically cover investing, taxation, trading, quotas, customs, and labor regulations.
Additionally, companies are given tax holidays, where upon establishing in a zone, they are granted a period of lower taxation. The benefits a company gains by being in a special economic zone may mean that it can produce and trade goods at a lower price, aimed at being globally competitive.
Read more: China's Policy of Industrial Relocation
The creation of special economic zones by Pakistan is motivated by the multiple desires to attract foreign direct investment (FDI), employment generation, skill development, transfer of technology and indigenous wealth creation. Out of all the countries developing SEZs, China has been the most successful and has gained immense progress through SEZ ventures.
According to an estimate, SEZs, all over the world, have created approximately 66 million jobs, out of which 30 million are exclusively located in China. How Pakistan can learn from Chinese experiences – given country's burgeoning relationship with China through CPEC – remains to be seen. We believe that this GVS Report will enhance the understanding of issues involved.
Najma Minhas is Managing Editor, Global Village Space. She has worked with National Economic Research Associates (NERA) in New York, Lehman Brothers in London and Standard Chartered Bank in Pakistan. Before launching GVS, she worked as a consultant with World Bank, USAID, and FES and is a regular participant of Salzburg Forum. Najma studied economics at the London School of Economics and International Relations at Columbia University, NewYork. she tweets at @MinhasNajma