In Greek mythology, Sisyphus – king of Ephyra – was punished by God Zeus to carry a massive boulder up a hill only to be rolled back from the top. The story of Pakistan Steel Mills is perhaps the same. A series of governments and military regimes have struggled to find a solution that is only defeated by the politics of the land. One hopes this may be different this time.
This year it would have been 47 years since the day Zulfiqar Ali Bhutto laid the foundation for Pakistan Steel Mills (PSM) on December 30, 1973, with the laudable aim to make the country self-sufficient in steel production and save foreign earnings. Unfortunately, neither objective was met.
Pakistan has been importing over $2.5 billion steel per annum, some of which could have been produced locally. The company never produced anywhere near full capacity. Set up with at 2.2 million tons capacity- nearest it ever got was to operate at 95 percent under Lt. Gen Sabeeh Qamaruz Zaman in 1994 and reached a low of 14% in 2013.
Furthermore, Pakistan Steel Mills (PSM) had net losses of billions of Rupees for many years since it was inaugurated on January 15, 1985, by General Zia-ul-Haq, who at the time stated that it was "the greatest and most precious new year gift to the nation."
Ironically, it was funded and set up by the USSR, against whom Pakistan was fighting the Afghan jihad movement at that point! The end of this sorry tale came when Pakistan Steel Mills was finally closed down on June 10, 2015, when it could not pay its accumulated Rs. 35bn gas bill to the Sui Southern Gas pipeline and its gas was curtailed.
Read more: Pakistan Steel Mills playing dirty as Renault struggles to enter Pakistan
When constructed in the 1970s, according to the PSM website, the project was one of the largest in Pakistan, spread over 18,660 acres at Port Bin Qasim, Karachi – similar in size to some dam projects. Over 1.3 million cubic meters of concrete was used and 5.7 million cubic meters of earthwork (second to Tarbela Dam).
It remains the country's largest industrial complex. According to the PSM website, its loading and unloading conveyor system are the third-largest in the world, and it has an industrial water reservoir with a capacity of 110 million gallons per day – the largest in Asia. It is located in an ideal position near Pakistan's largest industrial city, situated in the bulk cargo port with domestic and regional connectivity.
Sorry end to a National fairy tale
Up to May 2020, despite being closed for over five years, PSM was still paying salaries to more than 9350 workers. In March 2020, Chief Justice Gulzar Ahmed took note and asked why they were still being paid, when PSM had closed down, and asked all workers to be laid off – ironically Supreme Court itself had much to do in bringing the country to this bizarre point as this piece of writing explains below.
Pakistani taxpayers have paid over Rs 35bn in salaries since the closure of PSM in June 2015. A loan of Rs 2bn is extended every month to PSM to pay its costs, including wages, to people many of whom are not bothering to show up any longer. It has losses of Rs 300 billion and payable debt liabilities over Rs 280 bn; total losses and liabilities are adding up to over Rs 550bn.
The government-appointed financial advisors Citigroup evaluated the pricing and suggested that Pakistan Steel Mills was worth around $500m in total if the government sold 100 percent of its ownership stake
The government has finally approved the Economic Coordination Committee (ECC) plans to lay off all the employees of PSM. It will dole out a further Rs 20bn as retirement and termination dues, working out to an average payment of Rs 2.3 million per employee. In the last fiscal year ending 2018-19, PSM had a total expense of Rs.10 billion as employee expenses – which amounted to 75% of its total production and operating expenses – a quick comparison with the private sector is helpful to understand the enormity of this figure; this is only 3% of operational expenses in the private sector.
Minister for Industries and Production Hammad Azhar has stated that the government is looking to restructure the debts and hand over core operations of the Mill to private investors to help revive it. The machinery and equipment installed on 1,800 acres will be privatized, while 18,000 acres will remain the government's property.
Supreme Court meddling in matters they didn't understand
The case of Pakistan Steel Mills may aptly be called a "comedy of errors" – with abundant contribution from the Supreme Court of Pakistan. PSM is one of Pakistan's many white elephants, known as state-owned enterprises, destroyed by the usual culprits we all know, political nepotism, powerful politically connected trade unions, incompetence, and corruption. An earlier summary forwarded to the ECC cited the failure of PSM as the "mother industry is an unending story of unchecked corruption, inefficiency, and over-employment."
Privatizing PSM was suggested for the first time on May 29, 1997, when the Council of Common Interest (CCI) approved the PSM privatization because, according to a petition filed at the Supreme Court, "it could not prove to be a commercially viable project." However, the government changed its mind and decided to inject hefty sums into it along with some restructuring of its financial and management structures. It was partly successful since between 2002-05 it started making profits.
Read more: Revival of steel mills
Due to ongoing issues at the mills including, corruption, inefficiency, and low production capacity, on April 11, 2005, the Cabinet Committee on Privatization again decided to privatize Pakistan Steel Mills. The government published newspaper advertisements to invite Expressions of Interest from interested parties. Over 19 parties applied; these included Al-Tuwairqi Group (Saudi Arabia), in partnership with Arif Habib Group (Pakistan) and Magnitogorsk Iron and Steel Works (Russia).
The government-appointed financial advisors Citigroup evaluated the pricing and suggested that Pakistan Steel Mills was worth around $500m in total if the government sold 100 percent of its ownership stake. The government accepted the Al-Tuwairqi Group and its partner's offer and issued a letter of acceptance on March 31, 2006. An agreement with the federal government was signed on April 24, 2006, to handover 75 percent share of PSM.
The sale at the time was resisted by PPP affiliated unions such as Pakistan Workers union operating in PSM, and by politicians. They claimed that the $362m (75% stake) that the government was selling it for was too cheap. A little-known party called the Wattan party – famous for filing public interest litigations – filed a petition under Section 184 (3) to SC vide SMC no.9/2006 against the privatization citing irregularities in the process and that PSM was being sold at a 'throwaway price.'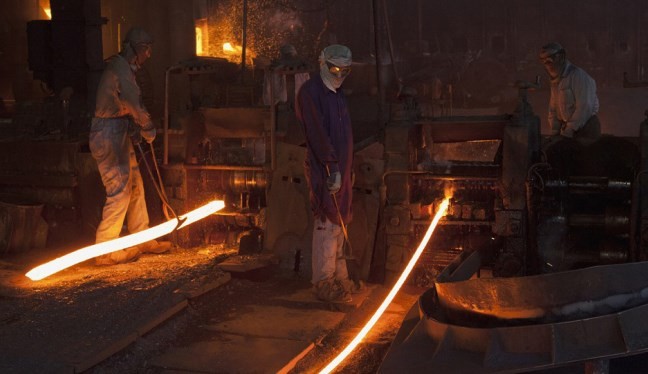 The apex court examined the privatization process over the next few weeks and declared the letter of acceptance as null and void on June 23, 2006. The high point of this tragedy was in August 2006, when the 80 pages judgment issued by the then Chief Justice of Pakistan, Iftikhar Chaudhury, cited procedural irregularities to invalidate its sale to private investors. It was the first time that the privatization process of a government-owned entity was completed and then went on to be reversed by the Supreme Court.
The decision of August 8, 2006, by the Supreme Court, turned out to be a disastrous day for Pakistan Steel Mills (PSM). At the time, it was still running, was profitable, making close to Rs 7 billion in FY 2005-06, and had over Rs.9 billion in bank accounts. PSM was producing close to 1 million tons of steel products, and the sale of 75% government shares to a consortium of foreign and local investors (Saudi Arabia Al Tuwairqi Group of Companies & Arif Habib Securities) for $362 million was about to bring in revenue for the state of Pakistan.
PSM: Story of incompetence, mismanagement & corruption
Political nepotism pervasive in Pakistan's economy meant that by 2013, over 18,000 people worked for the company, overstaffing was at levels of three times of what was needed. The recent summary of the Ministry of Industries and Production to the ECC points out that the average age of a PSM employee is almost one-third older than people who work in the private sector, standing at 47 years of age versus 36 years of age in the private sector. Surprisingly, for an industry that generally employees young people, close to 50 percent of PSM employees were in the 50 – 61 years age group.
Read more: Fiscal budget 2020-21: The best way forward
Production by Pakistan steel mills employee was an estimated 50 tons per annum per person. By comparison, Pakistani private company employees were producing 350-400 tons per person per annum, and South Korean and Japanese mills produce 1300-1500 tons per person per annum. Other stories of ghost employees and overinflated medical expenses leave one bemused over possibilities that state-owned enterprises offer to the criminal-minded over how to profit individually.
This public sector company made a profit in only 13 years out of its first 23 years (during 1985-2008). As the country's largest steel producer, the state-owned enterprise never managed to produce beyond its initial capacity of 1.1 million tons, even though it can produce up to 2.2m tons per annum, and demand for more existed.
The company has lost billions through corruption – several cases came to light allegedly involving its past chairman and others. In 2009, a lawsuit was made against Moin Aftab Sheikh, who had been appointed by the PPP government as chairman PSM in 2008, for losing close to Rs. 50m on a spot price purchase of 50,000 tons of Australian coal. Another case was instituted involving Rs. 1bn losses over a Chinese coal contract.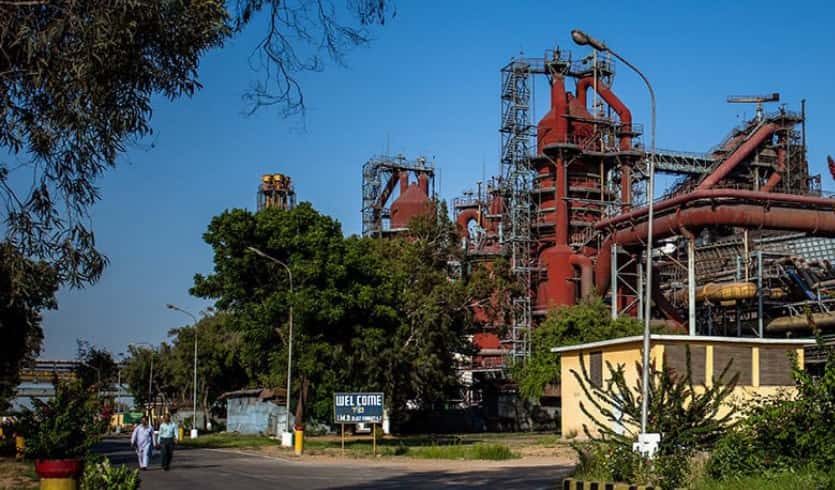 In 2010, a corruption case (loss of Rs. 81m) involving a canteen contract was registered against Moin Sheikh, along with the chairman of Peoples Workers Union (Collective Bargaining Agency for the PSM workers). There was no shortage of cases of employees who all seemed to have their hands in the till, where employees helped private steel companies profit at the expense of PSM, and many other instances came to light. Prime Minister Yousuf Raza Gilani had to fire Moin Sheikh on August 18, 2009, after a media outcry over his corruption erupted.
PSM net annual profit went from Rs 3.2bn in 2006-07 to Rs 2.1bn in 2007-08, by FY 2008-09, PSM's productive capacity fell from 89 percent down to 65 percent and the company incurred a net loss of Rs.27bn. Avais Hyder Liaquat Nauman, an audit firm that Pakistan Steel Mills' management engaged in 2011 on the orders of the Supreme Court to assess the impact of Moin Sheikh's chairmanship tenure, made startling revelations.
Pakistan Steel Mills suffered a loss of Rs.10bn due to corrupt practices in that year; mismanagement and negligence caused further damages of Rs.12bn, and business losses stood at Rs.5bn. By 2013, its productive capacity had further declined to 14 percent, and losses amounted to around Rs.100bn. By comparison, currently, International Industries Limited (IIL), Pakistan's largest private manufacturer of steel, has an annual manufacturing capacity of approximately 820,000 tons and annual revenues close to Rs 26 billion and it made around $240 million from its export sales.
Read more: Airline industry will face revenue shortage of $314 billion in 2020: estimates IATA
Pakistan's Politics of nepotism continues
By 2015, the PML-N government picked up the torch to privatize PSM. After advertising twice for a private financial advisory group, the government finally got one to conduct an analysis and bring forth recommendations. In 2015, a consortium of Pak-China Investment Bank along with PriceWaterhouseCooper submitted proposals showing that if $289m was pumped into the company in its initial phase along with the provision of electricity and new management, Pakistan Steel Mills could be restarted.
The company would then have needed to invest further in future periods to bring PSM back to its projected full capacity with $300m in its second phase. A third phase investment of $297m would allow the company to expand its capacity to 3 million tons. Any investor would have to put in a total of $900 million at that time.
With high commodity prices during this period, Chinese companies showed interest in buying PSM, as did the provincial Sindh government. However, the Sindh's PPP government, backed out later, saying the federal government did not give it enough incentives as it would have done so to a private party. Chinese companies interest also waned, and losses and liabilities continued to build up for PSM.
Read more: Unlocking the Economy – Keep Going
Now, once again, the PTI government is showing initiative to help Pakistan Steel Mills to rise from its ashes and once again provide employment and produce steel for the national economy. It still may not be an easy job, as the opposition parties view state-owned enterprises as their vote banks in which they can buy votes through job appointments at the cost of taxpayers. Protests on streets and heated attacks on TV screens continue. Let's see if sanity prevails.
Najma Minhas is Managing Editor, Global Village Space. She has worked with National Economic Research Associates (NERA) in New York, Lehman Brothers in London and Standard Chartered Bank in Pakistan. Before launching GVS, she worked as a consultant with World Bank, USAID and FES and is a regular participant of Salzburg Forum. Najma studied economics at London School of Economics and International Relations at Columbia University, NewYork. she tweets at @MinhasNajma.