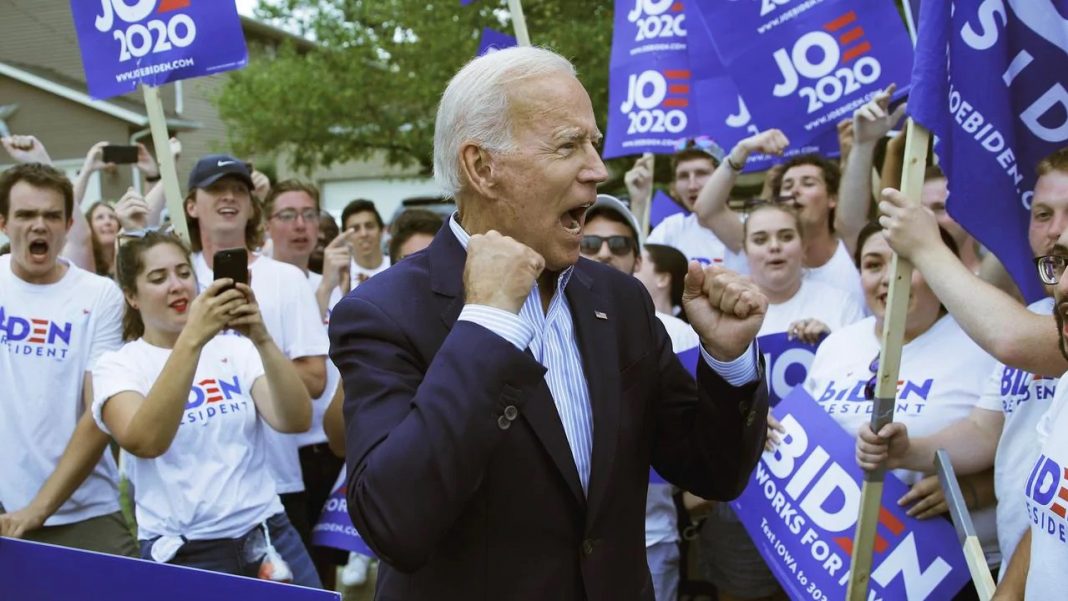 In March/April issue of Foreign Affairs, almost eight months before the US November elections, Joe Biden, then one of the several presidential candidates, wrote a piece, "Why America Must Lead Again – Rescuing U.S. Foreign Policy After Trump" promising a new vision for the United States of America and the world. On the election trail, American presidents have often made many promises which they conveniently forget when they assume power in the Oval Office.
Both Bill Clinton and Barack Obama had talked of Kashmir in emotional terms, but the situation in Indian occupied Kashmir only worsened under their watch as they went developing ever-closer strategic relations with India. We have therefore tried putting together a summary of President-elect Biden's pre-election vision – especially in the areas where the government of PM Imran Khan may have an opportunity to resonate a chord with the new man in the White House.
Where Biden and Imran may converge:
Fighting Corruption
If Foreign Affairs piece is a true reflection of Biden, then the new US administration will be combating corruption which Biden had described as "the core national security interest and democratic responsibility of the administration". Biden had aspired fighting corruption not just in the US but all over the world with his suggestion of hosting a "Summit for Democracy" to achieve global democracy.
One of the summit's key mandate would be "fighting corruption". He had highlighted his priority to "lead efforts internationally to bring transparency to the global financial system, go after illicit tax havens, seize stolen assets, and make it more difficult for leaders who steal from their people to hide behind anonymous front companies."
Biden's ideas should be music to Imran Khan's ears. Pakistani PM had shaped all his politics against corruption and abuse of political office since the very start of his political campaign when he first addressed a large gathering in the historic Lahore Jalsa of October 2011.
Khan's subsequent election campaigns (2013 and 2018) and his government since coming to power in 2018 is focused on this agenda. Those familiar with PMO inside conversations confirm that Imran Khan sincerely believes that a modern democracy cannot survive without putting a decisive end to the abuse of political office and he is prepared to risk his government on this belief.
He has been pressing on the western governments that money looted from Pakistan and stashed safely in western banks and properties – by previous leaders like Sharifs and Zardaris – should be returned. With Biden's convictions against corruption, Khan definitely strikes a common chord. How the twain will meet remains to be seen.
Environment, Climate Change & Carbon Emissions
Climate change is important to Biden – and all those around him. The United Nations' Framework Convention on Climate Change in 2016 forged the Paris Agreement, signed among the world's nations. Biden's predecessor, President Trump, a critic of the convention, announced withdrawal from the agreement the year he took office in June 2017, and formally withdrew in November 2020.
Biden is set to rejoin the Paris climate agreement on "day one of a Biden administration" to avoid the worst impacts of climate change. Biden affirmed that he would "lead the world to take on the existential threat of climate change" and pledged to "make massive, urgent investments at home that put the United States on track to have a clean energy economy with net-zero emissions by 2050."
Imran Khan has been passionate about saving the environment and a green world from the very beginning of his political journey. The Billion Tree Tsunami launched in 2014 by his provincial government in Khyber Pakhtunkhwa, was the first sub-national commitment anywhere in the world to the "Bonn Challenge". KP project has been appreciated internationally for preserving ecosystems of forests and improving the environment.
It looks only natural that "Climate Change Initiatives" will provide another area of convergence between Biden and Khan. Similarly, "Reducing Carbon Emissions" can be another area of mutual cooperation. The three largest emitters of the world are China (27%) US (15%) and India (7%). One of Biden's vision on carbon emissions is to "leverage Unites States' economic and moral authority to push the world to determined action against global emissions."
Pakistan's industrial footprint is small, but its recent focus on "Special Economic Zones (SEZ)" that can create safe industries with reduced or controlled carbon emissions can be another area of cooperation.
Biden approach towards Afghanistan & Iran
President Trump following the February 2020 Afghan peace process had promised full withdrawal of US troops from Afghanistan. In November, the Pentagon announced withdrawal of 2500 more troops. There are some indications that Trump may still implement measures to ensure that almost all-American soldiers will be gone before he leaves office in January 2021 – a move which many resist, including Pakistani strategists who see chaos if Americans leave in haste.
Joe Biden follows Trump's view on withdrawal of troops – but with some differences. He stressed, his administration would "bring the vast majority of American troops home from the wars in Afghanistan". However, he diverges from Trump on the ground of leaving some troops in Afghanistan.
He stated the need to "be strong and smart at the same time by using a few hundred Special Forces soldiers and intelligence assets to support local partners against a common enemy instead of large-scale, open-ended deployments of tens of thousands of American combat troops."
Khan and Biden can again find common ground for cooperation. In a piece for the Washington Post in September 2020, Imran Khan opined "a hasty international withdrawal would be unwise". He recently commenced his maiden state visit to Afghanistan warmly engaging Afghan president, Ashraf Ghani and his team signifying the necessity of strong bilateral ties with the country.
Without a doubt, Afghanistan represents another area of convergence. Biden was part of the Obama team that relentlessly worked for eight years to bind Iran in a multilateral arrangement under JCPOA. Trump announced America's withdrawal from the Joint Comprehensive Plan of Action (JCPOA) in 2018. The relations continued to be belligerent under his administration and reached their peak after the assassination of Qasem Soleimani early this year.
When Biden takes offices, he is set to work again with Iran. One of his declared goals is to "use (a) smart way to counter the threat that Iran poses to US interests". Biden plans to re-join the JCPOA agreement if "Tehran returns to strict compliance with the deal" and "work with allies to strengthen and extend the deal, while more effectively pushing back against Iran's other destabilizing activities." Pakistan, therefore, has an opportunity to balance its middle eastern relations between Iran, Saudi and GCC countries.
This would pave a way for Pakistan to work with Iran to develop its energy and trade relations – stuck for the past fifteen years. The Chahbahar and Gwadar ports under improved relations can be potentially joined to improve bilateral or even multilateral ties in the region.
Where Biden and Imran may diverge: China and QUAD
Confrontations between China – Pakistan's biggest ally – and the US continue to rise, and Biden had made his critical position clear on China even in that Foreign Affairs article when he called for "build(ing) a united front of U.S. allies and partners to confront China's abusive behaviours and human rights violations".
On matters of overlapping concerns, Biden has called for cooperation with its chief global rival "on issues where American interests converge, such as climate change, non-proliferation, and global health security." Biden will enhance the Quadrilateral Security Dialogue (QSD, also known as the Quad), between the United States, Japan, Australia and India to foster semi-regular summits, information exchanges and military drills between member countries.
In his Foreign Affairs policy article (March/April 20) he had clearly called for the need to "fortify America's collective capabilities with democratic friends beyond North America and Europe by reinvesting in treaty alliances with Australia, Japan, and South Korea and deepen partnerships from India to Indonesia to advance shared values in a region that will determine the United States' future."
That was unambiguous support for QUAD – an alliance created to contain China. Strategic relationship with India has bi-partisan support inside Washington. Recent agreements with India, the Logistics Exchange Memorandum of Agreement (LEMAO) in 2016, the Communications Compatibility and Security Agreement (COMCASA) in 2018 and the recent most Basic Exchange and Cooperation Agreement (BECA) signed in October 2020, three of the four foundational agreements between US and India are expected to be fully implemented and owned by Biden.
Biden and Kamala may not love Modi, but the influence of Indian state under Biden will continue to rise, which is a matter of concern for Pakistan's interests and security in the region. Pakistan will thus continue to face US tensions over its close relationship with China.
The Belt and Road Initiative, under which the China-Pakistan Economic Corridor is a major project is a major area of concern for Biden. Biden insisted that "China—the world's largest emitter of carbon—stop subsidizing coal exports and outsourcing pollution to other countries by financing billions of dollars' worth of 'dirty fossil fuel energy projects' through its Belt and Road Initiative".
Pakistan and the US diverge on China, and serious diplomatic and foreign engagements will be needed to reduce differences and find common ground. How Imran Khan and his foreign office will balance out their areas of convergence with areas of divergence remains to be seen.